Nauvoo Pageant | Volunteer Support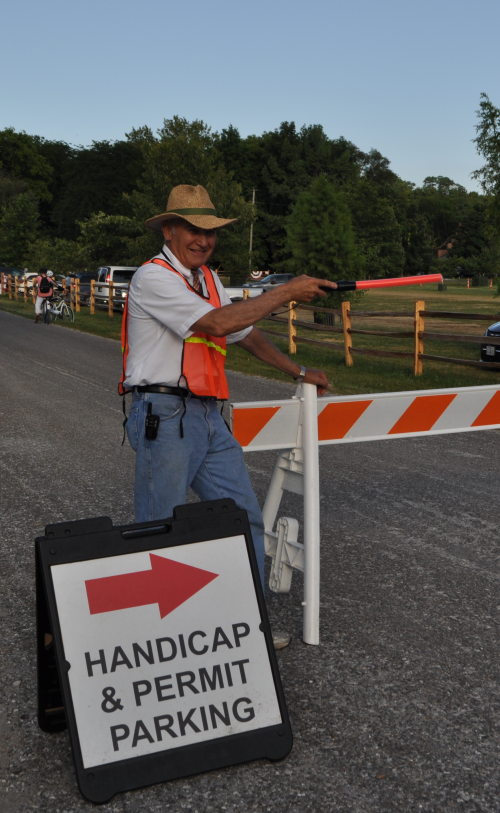 Applications to serve as volunteers are typically accepted from September 1 to October 31 each year. Due to the global pandemic situation, volunteers for 2020 and 2021 did not have an opportunity to serve. It is our intention that these individuals have priority to serve in the 2022 cast if possible. Volunteer staff fill many important roles backstage and behind the scenes in the Nauvoo Pageant. To serve in Nauvoo during the pageant season, volunteers must be 21 years or older, and may apply as individuals or couples. Volunteers are responsible for their own transportation, housing, and meals. Participants may choose to participate in the pageant food program. Housing options are available to accepted participants, or volunteers may make their own arrangements.
Time commitments for volunteers are flexible depending on the area in which they serve and may be adjusted on a case-by-case basis if volunteers have family members participating in the pageant cast or on other volunteer support teams. For more information about service opportunities during the pageant, please follow the links to the right.
Costuming Team
Costume assistants should have experience with clothing construction and be able to follow typical pattern instructions. All costumers will assist in fitting and altering costumes for incoming casts. On subsequent days, costume assistants will do laundry, repair costumes, maintain dressing rooms for the cast, assist with hair and make-up for core cast performers, and construct costumes as needed. Costumers will need to bring their own sewing machines and, if possible, sergers.
Family Support Team
The Family Support Team will assist the Nauvoo Pageant leadership in providing spiritual and meaningful activities and opportunities that will help Primary-age children connect gospel principles with their participation in the Nauvoo Pageant. During the first week the Family Support Team will conduct daily children's activities and teaching moments, attend rehearsals and performances to assist with children of all ages (infants through age 11), host Country Fair activities and assist in gathering missionary referrals before and after the Pageant. During the second week of volunteer service there will be some time spent with the children in rehearsals and performances, but there will be additional time to visit historic sites, participate in temple service, and enjoy other cast activities such as a talent show and a testimony meeting. Family Support Team volunteers should be free from personal family responsibilities and have their own transportation. (Refer to "Family Cast"--Information, "Physical Requirements" and "Rehearsal Schedule" for more details.) Applicants should be 21 years and older to apply.
Food Services Team
Single adults and/or couples are needed to assist with the pageant meal program and will work under the direction of the Food Service coordinators. Food service team members will scan barcodes as pageant participants enter the food services serving line (familiarity with spreadsheets is helpful but not required). Food services personnel may be asked to operate a pageant snack store after all evening rehearsals and performances.
Security/Maintenance Team
Mature adults are needed on the pageant security team to monitor crowds, secure backstage areas, assist with pageant parking, respond to emergencies, assist with prop repairs and general cleaning and help with late night laundering of cast costumes. These individuals should be slow to anger and should not be easily provoked or drawn into confrontations. They will also need a positive, caring approach in assisting audience members. Security team members need to be in good physical condition to handle large amounts of time walking or standing outdoors in the Nauvoo heat and humidity. Security shifts will include late night and all night surveillance of pageant areas. It is expected that all security team members will serve for the entire time of their requested schedule. If you have experience in carpentry, mechanics, welding, or similar skills, you might be asked to assist in the area of your skill.
Transportation:
All participants are responsible for their own transportation. Headquarters for the pageant are located 3+ miles east of the pageant stage. Many of the pageant activities take place there. Each individual or family will be required to have their own personal transportation in Nauvoo during their pageant participation. If flying to an airport near Nauvoo, you will need to make arrangements for your own transportation, as the pageant isn't able to operate any shuttle service.
Housing:
Pageant participants are responsible for their own housing. The majority of participants are able to find convenient housing options in Nauvoo when arrangements are made just after they receive notice of acceptance. For housing options in Nauvoo, please refer to the following websites:
The Nauvoo Tourism site: www.beautifulnauvoo.com; click on "Stay". You may also call: 877-628-8661.
The Nauvoo Chamber of Commerce site: www.nauvoochamber.org.; click on "category directory" from the left hand menu. You may also leave a voice message at: 877-453-6648.
Pageant participants may request space at the Nauvoo Restoration, Incorporated (NRI) RV Park. Full electrical, water and sewer hook-ups are available. A shower house and laundry facilities are also available for park residents. No animals allowed. RV sites are available on a first come, first served basis and must be reserved through the pageant office. Cost per day is $15.00.
Meals:
Pageant participants have the option of participating in the pageant meal program. Lunches and dinners are served cafeteria-style by a contracted caterer. Participants may select any combinations of meals (lunch only, dinner only or both lunch and dinner) per week for the duration of their stay. Meal selections cannot be changed during pageant participation. To participate in the pageant meal program, a deposit totaling 50% of the cost will be due by March 15th of the current year. The remaining balance will be due by May 1 of the current year.
Pets
Your service is deeply appreciated and very valuable to the Nauvoo Pageants however, we are unable to accommodate your pets. We sincerely hope you will be able to find accommodations for your pet during your service time in Nauvoo. Thank you for your cooperation.